It's time for you to sell your fabulous property, while we learn the new normal.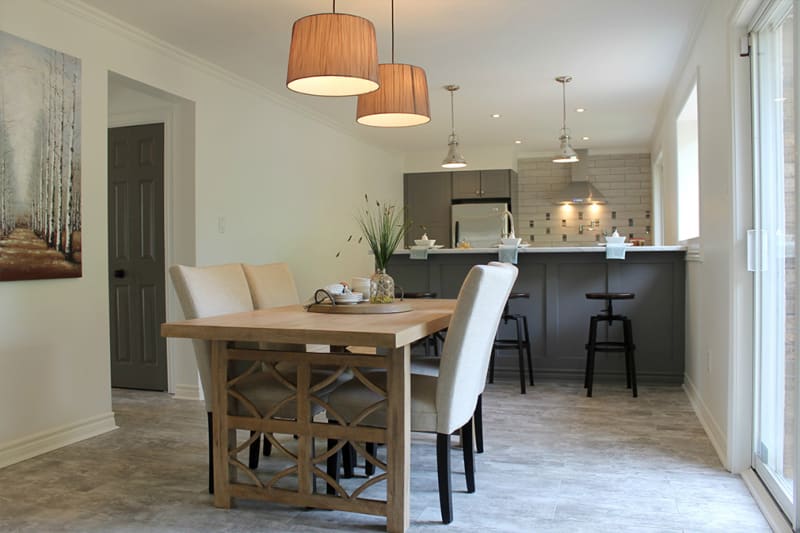 There are many things you can do to speed up the sale of your house and boost the selling price.
One of the most significant contributors is home staging.
While the number of people physically viewing may be limited, virtual tours are increasing – all the more reason not to skip home staging. It transports buyers into a world of possibilities and lets their imagination start playing with options. A tired family home or an empty room leaves them emotionally detached and ready to move onto the next viewing. You can see the Certified Staging Professional® advice on the 3 step process to home staging here.

The lack of physical viewing is replaced by online viewing, and the online quality of your home's photos and the styling within those photos is now critical. Also, online walk-through videos are a vital component that continues to drive the need for home staging. The online competition is much tougher.

The home staging industry and in particular Certified Staging Professionals® are taking the protocols seriously, and the industry understands that at the forefront of your mind is Staging Safe™ for your family and adhering to COVID protocols.
What is Staging Safe™?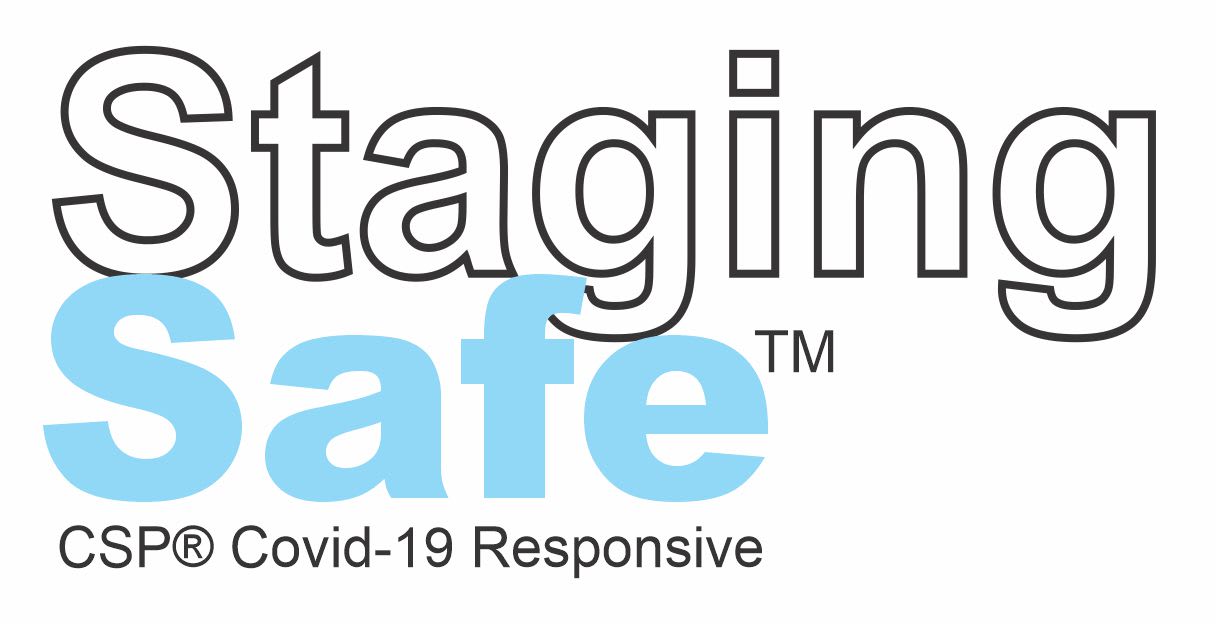 Staging Safe™ is a term coined by CSP International™ for Certified Staging Professionals™ protocol following strict guidelines for safety for all concerned. It includes details on extra cleaning, disinfecting, single-use bath, and bed linens, amongst other professional protocols for our business.

One option we are finding popular with our clients is online Staging Consultations (virtual consultations), including assessments. This option protects everyone involved, especially those who are high risk and need to minimize "face-to-face" contact strictly. 

In our online consultation, we will provide you with the details of what needs to be done to the property to create the beautiful listing photos and dream home of potential buyers. Helping you sell your house for more money and faster.  

We will give you priorities of decluttering, depersonalizing, and deep cleaning, repairs and possibly renovations. Of course it is your decision as to which items you do to prepare your house for the real estate market. By following our expert advice will be well on your way to top offers and a quick sale. Bringing in the team at Gem Home Staging to stage the home once the preparation is complete will further enhance the saleability of your property. Often we work with your furniture and accessories when staging an occupied home, however we have two warehouses full of items to give that wow factor to buyers when viewing your house.
Here's a starter list for you: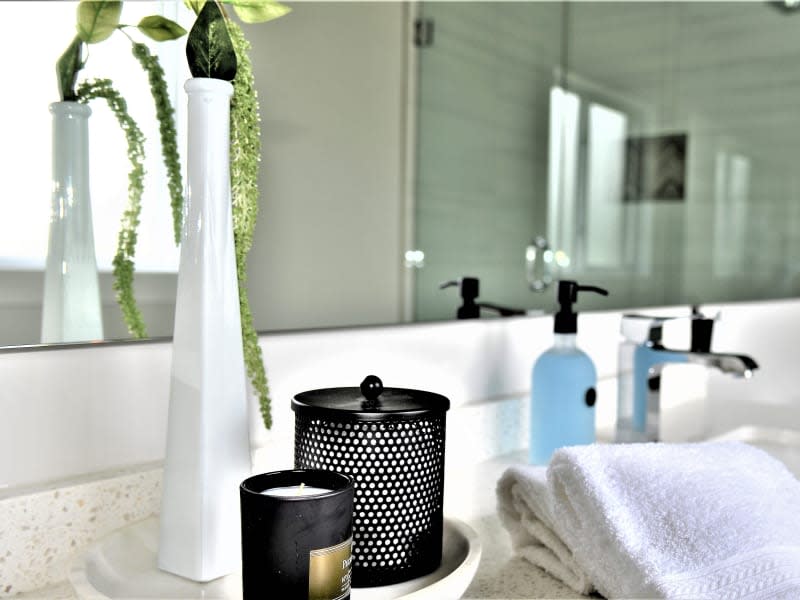 Hardcover books: Collect an assortment of colours and sizes. We will guide you as to how to use them.

Decorative vessels: Scour the house for good vases, jars, bowls, trays, candelabra and other potential display items.

Throw pillows and blankets: Gather a nice assortment of colours and textures for us to use as accent pieces when staging.

Framed artwork and mirrors: Remove all framed artwork and mirrors from the walls/shelves/tabletops/floors. Put any personal ones into storage and keep the people-free ones aside for repositioning.

Potted plants: Collect an assortment of potted plants in decorative pots (indoor suitable).

We will help create a gorgeous interior that leaves buyers bidding against each other.
Viewing Day Safety Tips
You can find real estate agents who walk buyers through their listings over a smartphone or tablet so the buyers can ask questions in real time. Some agents are doing Facebook Live showings for groups.
Gem Home Staging can provide you with a Covid declaration form to provide your agent and the potential buyers to ensure they are symptom free prior to viewing.
It is a good idea to have a supply of single-use masks, sanitizer, shoe coverings, and wipes available at the front door on the days your property is being shown to perspective buyers.
Ask the agent to request that the potential buyers do not touch things unless absolutely necessary. You can help by leaving all the lights on and all these items open, such as doors, closets, curtains, electrical panel, access to storage areas, garages, etc.
Leave the home an hour or more before a viewing starts. Upon returning, disinfect key areas that may have been touched by visitors (ask us about tools for air purification and disinfecting).
Of course, the fewer people, the lesser the risk, so we recommend restricting access to only the main buying stakeholders. Unfortunately, they will have to understand this means no kids, friends, or extra family members.  

We do not recommend allowing multiple groups through your property at the same time.
Conclusion
It is best to operate your home sale process with great home staging, captured by professional photos and an excellent walkthrough video plus online showings. Offers can be made subject to physical viewings.

This can be boosted with limited physical viewing days whereby you are absent from the home before and after the viewing, followed by a thorough cleansing.

We hope we have lifted your spirits and shown you that home staging, Staging Safe™, selling during COVID-19 is all doable. Now you know you can follow safety protocols and still get the price you want.
Contact us at Gem Home Staging for more inspiring solutions for your home staging and your home selling.
We are here to help you achieve a quick sale whilst keeping your family safe.