About Gem Home Staging
Gem Home Staging is recognized by home owners, realtors and investors in Niagara Region and surrounding areas as a leader in staging, having the ability to view your property as your potential buyer would.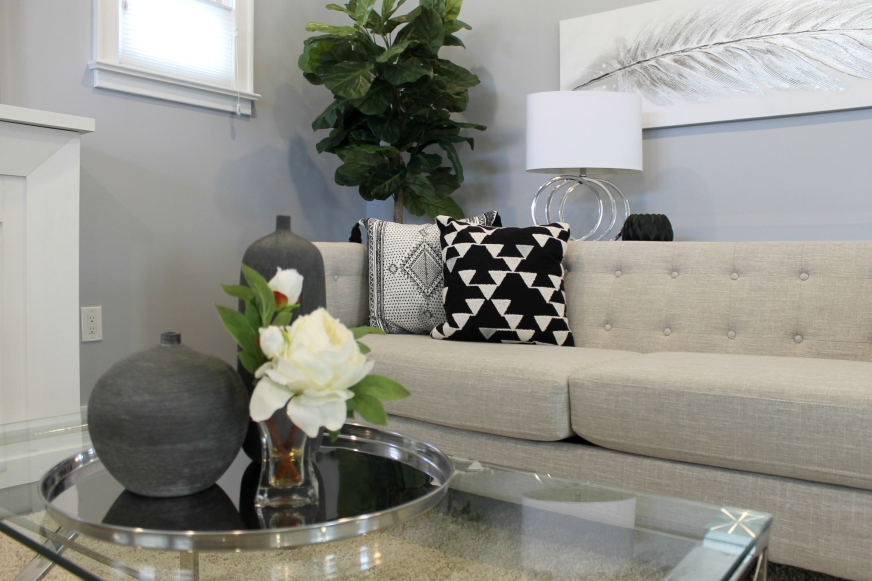 Gem Home Staging
Selling your home is an emotional and sometimes stressful experience. After all, you've spent years making your space yours and now you have to put it on the market and hope to receive a high return for your investment. You want to sell quickly and be done with the stress of open houses, showings and negotiations. And you know today's buyers are discerning – they'll be looking for a move-in ready home that's perfect for them.
So how can you stand out from the competition?
As a Certified Professional Stager and a Certified Interior Decorator, Gem Home Staging is one of the few stagers locally to have a 3,700 sq.ft. warehouse filled with home decor pieces to WOW buyers when they visit your home or property. Lynn MacMillan has years of experience and knowledge of Niagara and surrounding areas, she knows the real estate market and has the trades at her finger tips to take the stress out of selling your home. 
Our Vision
To be the undisputed highest quality home staging provider for home owners, realtors and investors in Niagara Region and surrounding areas.
Our Mission
Eliminate our client's stress by beautifying and rejuvenating their spaces when they are trying to sell their property. 
Our Values
Service, Integrity, Compassion, Respect and Responsibility
---
What Home Buyer's
Want To See
Gem Home Staging views your property through the buyers' eyes.
Gem Home Staging in Niagara will transform your property into a beautiful, rejuvenated living space.
With years of expertise in real estate, staging and interior decorating, we'll provide an impartial, in-depth and thorough evaluation of a property's conditions.
We supply you with a list of recommendations, including necessary repairs and updates, so you can realize the best return for your investment.

When buyers step into your beautifully staged house for the first time, they'll be wowed.
They will remember the breathtaking architectural features, the natural flow to the living space and most of all, how they felt while they explored their future home.
Because that emotional connection has been forged, your chances of selling quicker for maximum equity increase.
---
Feel free to contact us if you have any questions.
Get in Touch Today!