Thinking of selling your home during the holiday season? Looking for a redesign? A refresh of your interior decoration during the holidays? Read more here.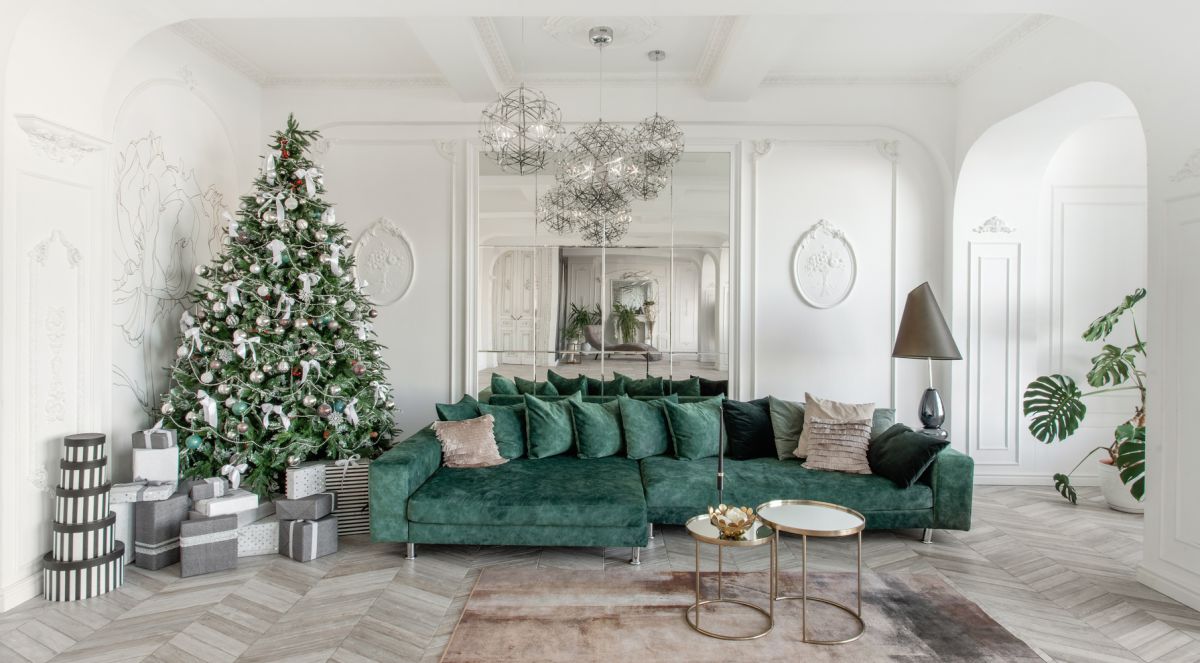 Decorating your home while trying to sell it during the holiday season is tricky business. While you want to embrace all the Christmas or Holiday spirit that your family has become accustomed to, you're still seeking that ultimate house sale. Like any home staging service, staging for the holidays is a 3-step process. Follow these steps from Gem Home Staging, a Certified Staging Professional® in Niagara, Halton Region, Ontario and Canada. You'll be able to enjoy Christmas cheer and a home sale!
So, Why Stage Your Home When Santa – And Buyers – Come Around?
Home staging any time of the year has its benefits. The reason you'll want to bring out that Christmas tree and classy Christmas decorations is because any buyer, no matter the time of year, buys a house because they can see themselves in it. That freshly made bread smell and aromas of just-baked cupcakes, Halloween décor or Christmas ornaments make a potential buyer see how it would be to live in your home. And when they can see themselves, and their family, in your home, you're guaranteed that sale.
Seven Steps To A Christmas Decorated Home Which Sells
Before any décor goes up, you'll want to take the clutter out. No matter the time of year, a good thorough clean of your home and a declutter gets your home sale to a rolling start. Pack away all your knickknacks, get rid of that unused furniture and only bring out that tinsel-laden tree when you're actually able to see it and get to it.

But before you do, bring in the photographer for those 'all important' listing photos. You only get one chance to make a first impression. Having photos with Christmas decorations after the holidays, will not help buyers envision your house as their next forever home.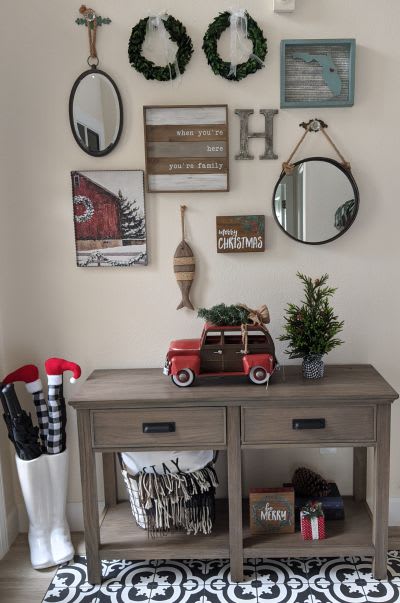 Now that your house is free of dirt, mess and clutter, and the photos taken, it's time to start sprinkling that Christmas décor around the house. And sure, we all want to go mad with the Christmas makeover, but a little restraint goes a long way when trying to sell your home during the Holiday season. Less is more here! That inflatable Santa on your rooftop and using every item in your Christmas décor arsenal to cover every inch of space in your house is sure to turn potential buyers off.  Keep décor simple and allow potential buyers to be impressed with your house, not blinded by the many lights scattered from every wall to the rooftop.

The third step to having the best Christmas in your house, and then selling it after Santa has arrived, is to treat all of the senses. Scented pinecones, holiday scents, cinnamon and the smell of wreaths to mesmerize potential buyers. Creating a cozy environment through the use of scents perks buyers' interests.
Having class, not clash when it comes to home staging and selling your house during the holidays is essential. When you redesign or decorate for the holidays, its about making the best impression with complementary décor and subtle, neutral tones. Holiday décor trends showcase décor which complements existing colour palettes. If your interior tones are warm and earth colours, opt for forest greens, reds and golds. For homeowners with a cooler interior palette, opt for whites, silvers and blues. It's all about Christmas class when selling your home during the Christmas season!

Then, after all these steps have been done, decorate to accentuate with strategic decorating. Draw the eye to your home's selling points with the strategic placement of decorations—garlands up the curved stairway, a single shiny ornament hanging by your archway. Don't clutter your mantelpiece and a simple, evergreen bough across the sill.

Lastly, it's all about having the right sized Christmas tree to bring in that Christmas cheer into your home. Remember that space sells, so you don't want to have a giant, over decorated Christmas tree in your living room! Decorate the tree for that luxury feel.

For more tips for home staging during the holiday season, contact Gem Home Staging, your go-to Certified Staging Professional®. Let's celebrate the holidays and a house sale together – call or email today! For all your holiday décor trends and tips on redesign for the holidays, get in touch today!

And, even if you're not selling, but would like a professionally decorated holiday home this year, give Lynn a call…