In its 2022 housing market forecast, the Niagara region is expected to witness double-digit price increases in 2022 over 9.2% for Canada. Home resale prices rose by 15% last year and by 22% over the previous four years; in 2022, due to supply and demand, it is only expected to rise.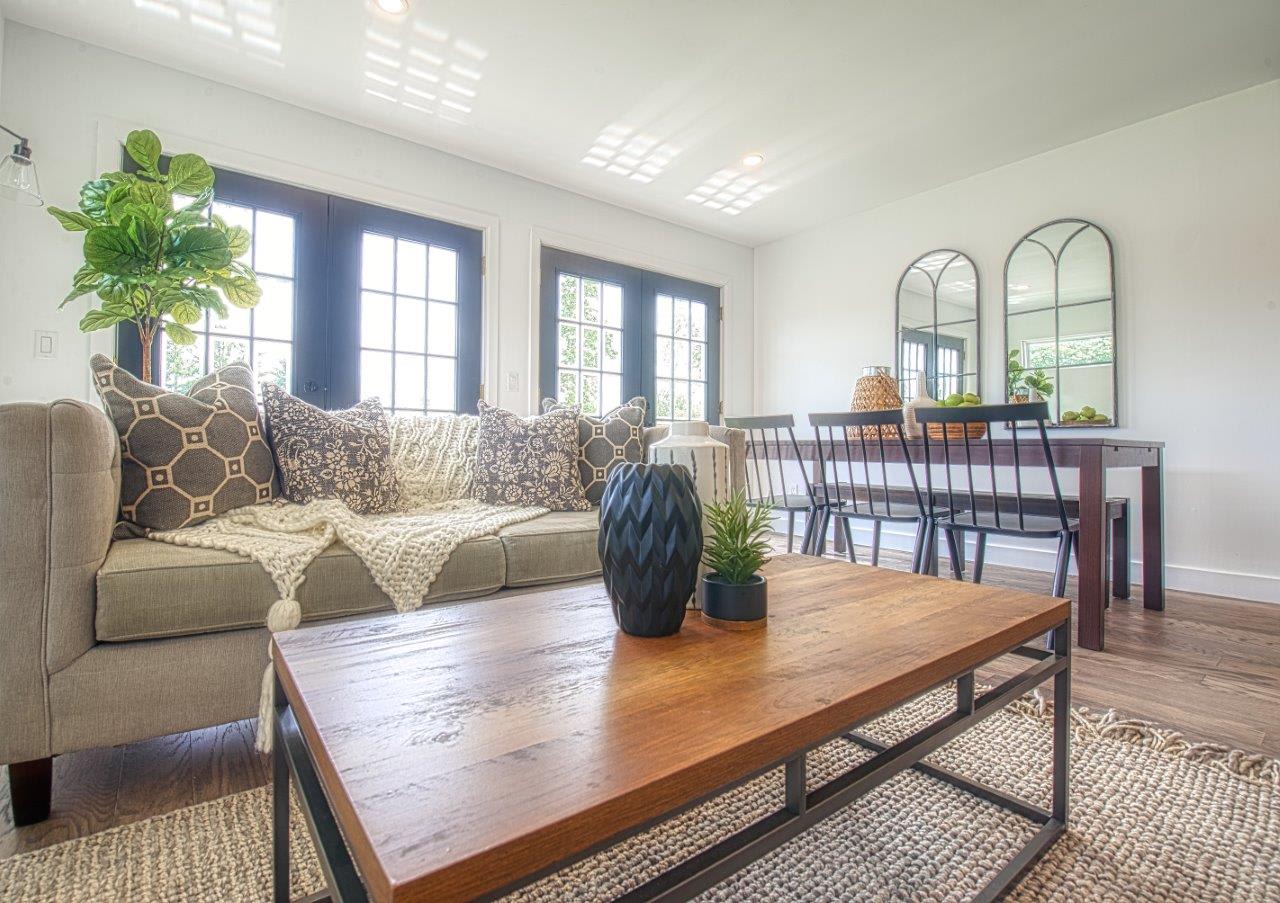 Photo by: CreativeHome Photography & Design
At the start of the pandemic, it was expected that the housing market would experience a recession. But as the demand for housing increased with more and more home buyers looking for the quality of life offered by the Niagara region, the inventory in resellable houses slowly dwindled.

While it's tempting to look at the figures and tell yourself, "I should have no problem selling my house as is," professionally staged houses attract more buyers and sell quicker than unstaged properties. The cost of staging is far less than lowering your home's price in order to compete in the upcoming HOT spring market.
Property owners thinking of selling their house in the Spring of 2022 should consider the following regarding Home Staging.
One Chance At A First Impression
"Buyers want to walk into a house and immediately envision themselves living there"~Timothy Badgley – Acanthus Interiors.
You only have one opportunity to make an excellent first impression, and they happen within seconds of entering a home.
In a hot market, buyers have an increased sense of urgency and can easily be swayed by first impressions. With potential buyers viewing an average of 10 properties, you'll want to ensure the impression you create is one that lasts.
Top Quality Listings To Attract Top Quality Buyers
According to the National Association of Realtors, 91% of potential home buyers begin their search for a new home online. This means the first impression begins before a potential buyer even sets foot into a showcased property. In a competitive market, strategic realtors know that home staging can provide the best possible styled photographs to create top-quality listings. Top-quality listings attract top-quality buyers.
Maximizing A Property's Return On Investment
All property has investment potential. According to a 2019 NAR report, sellers can expect a 5% return on investment in resale properties nationwide, but professionally staged properties have been proven to sell up to 17% more than unstaged homes. It showcases the home's true potential. Realtors and buyers recognize professionally staged homes as move-in ready.

The Maritz Research Staging poll shows 63% of buyers are prepared to pay more for a move-in-ready home instead of having the hassle of home renovation after purchase. A hot market also means that buyers will not always have the option of setting aside a budget for renovations, so a move-in-ready home is a considerable advantage for them.

When homes are selling fast and at higher prices, it's advantageous for both property owners and realtors to maximize the return on investment.

Don't Know Where To Begin?
Start With Staging Consultation
With the Spring season right around the corner, getting your home in the best possible shape for resale might seem like an overwhelming task. Where does one begin? This is where sellers can really benefit from home staging. The staging process begins prior to showcasing; a staging consultation is scheduled to assess the property's condition. Certified Staging Professional®, Lynn MacMillan (CSP® ) will conduct a thorough inspection, take photographs and compile a tailored room-by-room report that includes advice on what needs to be done in terms of repairs, maintenance, cleaning, decluttering and recommended renovations.

The CSP® will also have access to a database of preferred and trusted vendors and outside contractors who will be able to complete the recommendations in preparation for staging and showcasing. This minimizes stress, focuses your efforts as a seller, and provides a concise action plan.
Schedule A Home Staging Consultation In Preparation For A HOT Spring Market
Gem Home Staging offers the most comprehensive home staging consultation in the industry, with many sellers telling us how much they just love our customized room-by-room checklists. In preparation for selling in a HOT Spring market in Niagara, we will be with you every step of the way, from consultation to home staging to final showcasing.

In a hot market, buyers expect homes in perfect move-in ready condition. As insured, fully trained and certified staging professionals®, we can transform your property into beautifully staged, move-in-ready homes ‒ minimizing your stress while maximizing your return on investment. Get in Touch with Gem Home Staging today, now offering virtual home staging consultations, as well as in-home consultations for ultimate convenience. Find Out More