Create a cozy retreat you'll never want to leave with these style and decorating tips.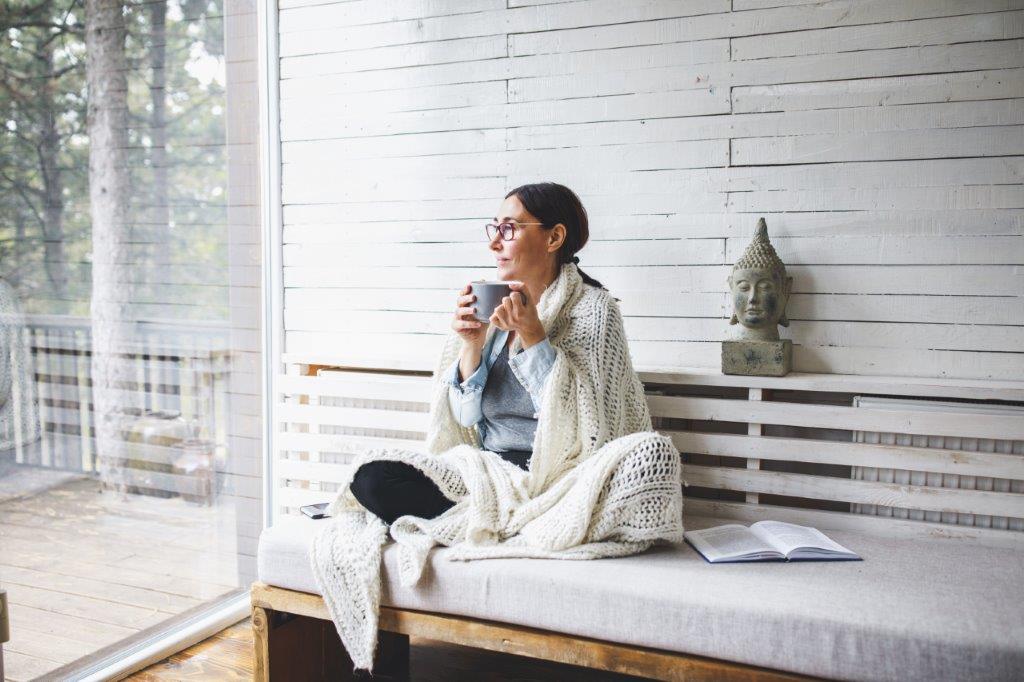 For most of us, the coming of winter means spending significantly more time indoors. To keep from getting cabin fever, now is the time to start planning for winter hibernation. Create a cozy retreat you'll never want to leave with these style and decorating tips:
Incorporate luxe layers
Create contrast for the harsh weather with lush fabrics and textures that bring warmth and comfort inside. Think rich velvets, cushy alpaca and soft faux fur. The great thing about these luxurious materials is that a little goes a long way, so simply add a few pillows, a throw blanket, or an area rug to instantly upgrade the look and feel of your space.
Arrange new seating nests
After spending so much time at home, now's the perfect time to mix it up by playing with the layout in your most used rooms. Encourage snuggling up with a book or a new podcast or enjoy a good conversation by creating intimate seating areas. A deep recliner and ottoman can create a little reading nook in your bedroom, while a couple of chic accent chairs in the living room can designate a space away from the TV for chatting.
Set the tone with sound
Just like the smell of homemade cookies or a cozy blanket can evoke a feeling of comfort, music can help bring a room to life and provide a finishing touch to your winter nest. Try using SiriusXM to create the ambiance for a cozy evening or weekend at home. Whether you want a soothing soundtrack for dinnertime, a throwback playlist for games night or an early start on holiday tunes, the SXM App offers a huge variety commercial-free music to build a soundtrack for special moments and memories.

Find more information at siriusxm.ca.
---
Contact Lynn at Gem Home Staging & Designs for interior decorating ideas, tips and transformations. Having decades of experience in interior decorating, you won't be disappointed. 
www.newscanada.com