Wondering how buyer trends after COVID directly impact the sale of your property? Keep reading to find out!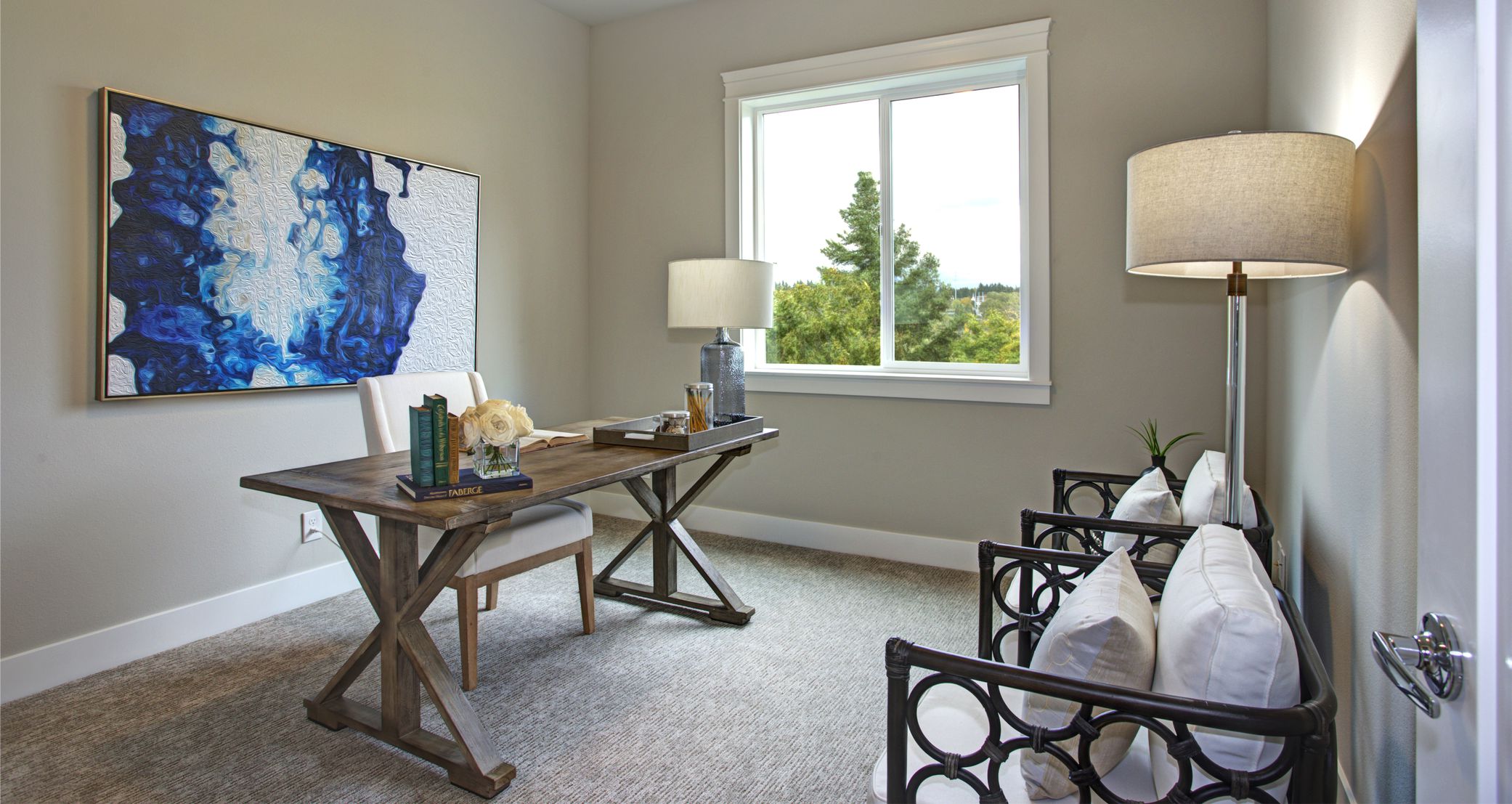 There's no doubt that Covid-19 has changed a lot of things about the world, including real estate and the way people live. With uncertainty revolving around physically going to work, gym and various forms of entertainment, many home buyers are looking for a property with a design that suits their everyday needs. As a home seller, naturally, you want to get the best price possible. By not having the correct décor and knowledge of up-to-date trends, it's difficult to make your property stand out from the rest, and as a result, you may find that it stays on the market longer than necessary.

For sellers in Niagara, using a professional home staging company with in-depth knowledge about buyer trends is essential if you're looking to sell your property quickly and for the best price possible. They know what buyers are currently looking for, they offer expert advice on improving the aesthetic appeal of each room and are able to show buyers the maximum potential of the property. All of this is done while taking into account post-Covid trends that buyers look out for. Keep reading to find out what these trends are and why they matter.
Appealing Outdoor Living Spaces
Before Covid-19, there were so many options available when you felt like going out to spend time basking in the sun and taking in the fresh air. However, after the pandemic, it's understandable that people are afraid of spending time in public areas. This can have a negative impact on one's emotional well-being. As a result, appealing outdoor living spaces have become an increasingly popular trend amongst buyers looking to enjoy the benefits of nature without the rules of social distancing and the fear of infection.
There are a number of ways to improve your outdoor living spaces, which can both exponentially increase the value of your property and offer your buyer a tranquil setting they can enjoy without needing to leave home. By creating a comfortable outdoor living space, you're offering peace of mind where your buyer can fully enjoy the benefits of nature without the need for masks and constantly having to be cautious.
According to Christine Rae, CEO, best-selling author of 'Home Staging for Dummies,' this is all too true in her article What Buyers Want, released by Staging Standard™ Magazine - the July 2021 issue. Rae states that an appreciation for the outdoors has blossomed during this time. People found peace and release from indoors/balcony/container and yard.
Suitable Work From Home Offices
Buyers usually have an idea about what they're looking for in a house before they begin browsing through listings. For those who work from home, separate office space is essential, and if your property doesn't include this, they probably won't contact you.
Working from home has become necessary in many of our lives, and although before Covid-19, this wasn't common, many have now realized that remaining like this can prove beneficial for both employees and employers. Benefits include lowered operating costs, reduced commuting time, flexible work hours etc. This is one of the main reasons work from home office spaces have become a must-have feature for those currently looking to buy a house.
No matter what industry you're in, it's important to keep your work life separate from your personal life if you work from home. This is why having a practical space to work from is crucial. When buyers are looking for their forever home, they need to ensure that they're making an investment that will suit every one of their needs. This includes having a place to work that's well lit, spacious and set out to maximize productivity.
There's nothing more disappointing than walking through a home that's seemingly perfect only to find that there's nowhere for you to work from. No matter how stunning the house is, it's simply not practical to try and work in the living room or at the kitchen counter. As such, the buyer is more likely to find a home with an adequate space that's quiet and away from distractions.
Ready-To-Move-In Homes
It's no mystery that first impressions are everything. And those looking to buy a house usually prefer a home that is ready to move into rather than a project that needs work. When having a potential buyer view your property, you want them to be able to picture themselves living happily and comfortably in the space as-is.
The last thing you need is to have them point out all of the maintenance that needs to be done, walls that need repainting or certain things that would have to be upgraded before moving in. From their point of view, it's easier to find a home that offers all of the same attractions without the hassle. These are small details that, without the correct assistance, can have a massive impact on the selling price.
With the help of a certified staging professional, you receive expert advice on which changes need to be made so that upon first impressions, it appears clean, well maintained and beautifully furnished. This shows buyers the property's maximum potential and increases the likelihood of selling your home quickly and for the best price.
Home Stagers You Can Trust
For the safety of all involved, Gem Home Staging offers Staging Consultations online (virtual consultations) for those wanting to minimize their risk through personal contact. When it comes to any in-person services,  all COVID safety protocols are in place. Staging Safe™ is a CSP International™ must for Certified Staging Professionals™. This includes but is not limited to extra cleaning, disinfecting, single-use bath and bed linens and more.

For expert advice on how home staging is the best way to attract home buyers, call us today on905-321-7117 and make the process of selling your home as smooth and profitable as possible.
---
Gem Home Staging can help you transform your property whether you are preparing to sell, or want to create spaces you will love for years to come in your home.
Offering home staging and Interior Decorating services for property owners throughout Niagara and the Golden Horseshoe, Lynn MacMillan has the experience to give you exactly what you're looking for. Contact her today.