Easy DIYs that instantly transform any space: 3 projects you can do in a weekend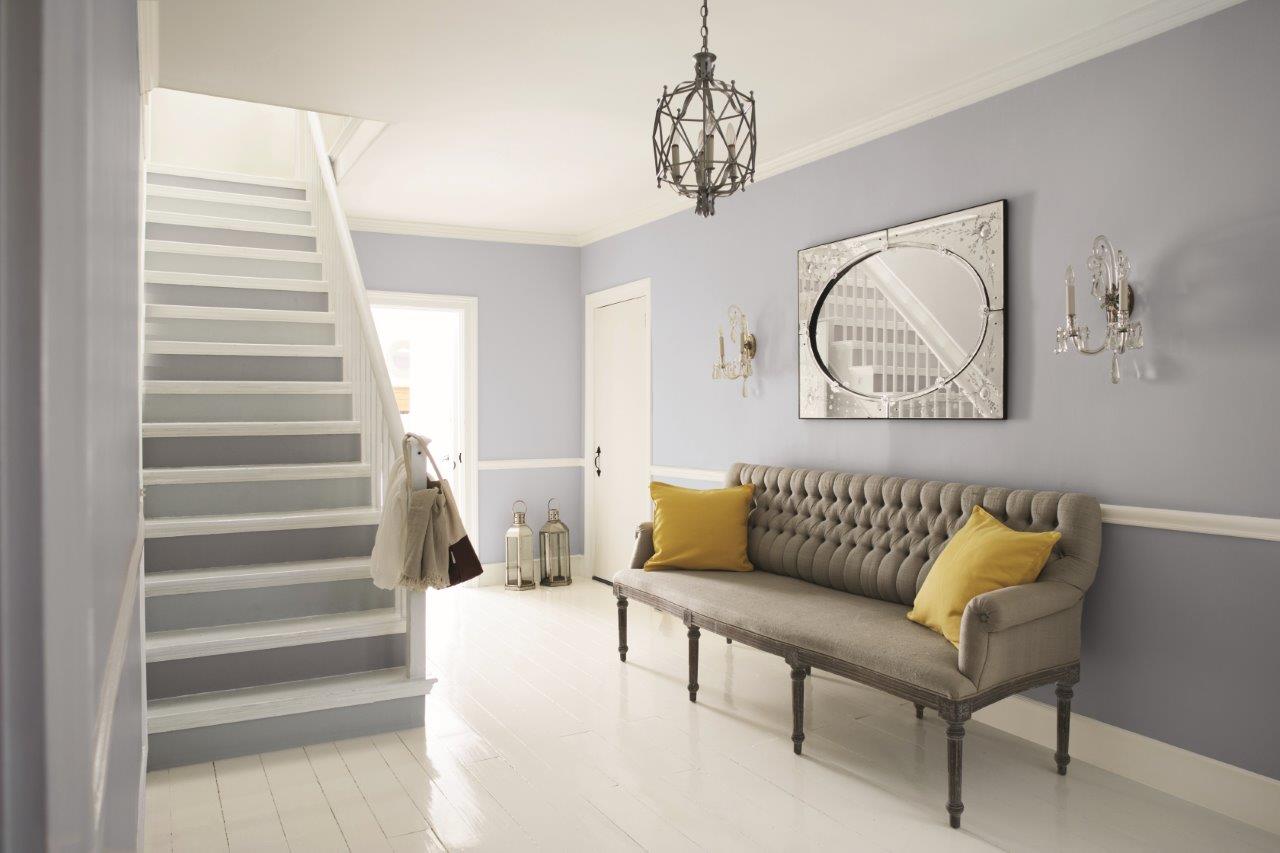 (NC) The return of warmer weather doesn't just mean the start of summer, it's also the kickoff to home improvement season. Every home deserves a light, airy refresh to embrace a brighter season ahead. Fortunately, transforming your space doesn't mean you need a big budget or a lot of time.
Elevate your home in just one weekend with these easy DIY projects inspired by Sharon Grech, Benjamin Moore colour and design expert.
Go for faux wallpaper
From painting one wall a bold colour or adding interest with a stylish painted arch, there are endless options for creating a focal point in your space with colour. This season, accent walls are going graphic and taking inspiration from wallpaper — with a lot less fuss.
"Whether you choose polka dots, thin lines or an intricate pattern, this transformation is an easy way to give any space personality," shares Grech. "This project is perfect for those looking to get creative — use a stencil for flawless results in no time."
Make a statement with your staircase
It can feel daunting to paint an entire room, especially if you want to do it yourself. Instead, look for small projects that make a significant impact, such as painting your stair risers. Whether you want to add an unexpected pop of colour or take a tonal approach by alternating between shades of grey like Feather Gray 2127-60 and Pike's Peak Gray 2127-50, Advance interior paint delivers a durable, furniture-like finish on wood surfaces so that you can achieve professional results in a weekend.
Welcome with vibrant doors
Painting your front door is an easy way to boost your home's curb appeal, but who says you can't make an immediate impact by painting your interior doors?
"If you lean towards a neutral palette, painting a door in an energizing hue like Marblehead Gold HC-11 can help you incorporate a splash of colour into your home without committing to an entire wall," explains Grech. If you're hesitant to introduce a vibrant colour, she suggests Palladian Blue HC-144 for a subtle facelift.
---
Gem Home Staging can help you transform your property whether you are preparing to sell, or want to create spaces you will love for years to come in your home.
Offering home staging and Interior Decorating services for property owners throughout Niagara and the Golden Horseshoe, Lynn MacMillan has the experience to give you exactly what you're looking for. Contact her today.