Here's what you need to do before you pick up the phone and dial a real estate agent.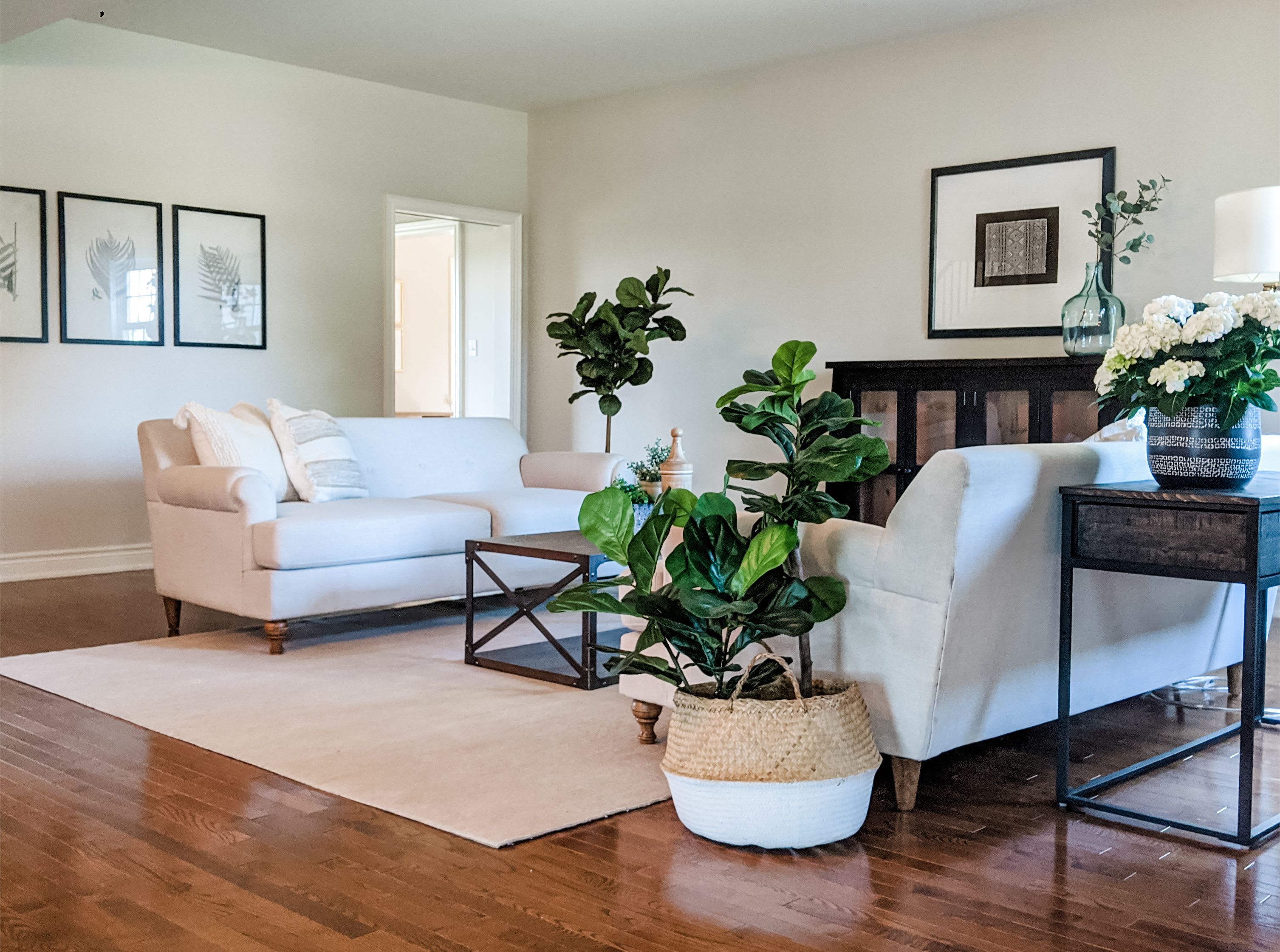 Are you thinking of selling your home? Here's what you need to do before you pick up the phone and dial a real estate agent. The home staging consultation, for one, is a crucial step to take. Think of it this way; the home staging consultation is as valuable to the seller and selling price as the home inspection is to your future buyer.
The Home Staging Consultation
The purpose of the staging consultation is to address the condition of the home before showcasing (staging) it. The discussion is about the state of the house rather than its décor.

A home staging consultation; this is a comprehensive process whereby the stager offers you, the client and homeowner, a room by room assessment of the house. It assists you in getting your home show-ready and, strong offers for top-dollar.

Gem Home Staging provides the most comprehensive Staging Consultations in the Niagara and Hamilton Halton Regions! As a Certified Staging Professional®, Gem Home Staging has an eye for what earns top dollar in the real estate market.

Here are a few quick reasons that your home sale needs a staging consultation before it goes on the market:
A lived-in home is not usually a market-ready home. Buyers want to see the potential space at its best. Staging gives sellers the edge in an ultra-competitive market.
Statistics show that a staged home will, on average, sell faster and for more money.
The first impression either makes or breaks the sale of a property. That gives you eight seconds to prove to potential buyers that the house is perfect for them.
Since it's proven that staging works, why wouldn't you want to sell your home in less time and at a more significant price point?

Here are a few commonly asked questions regarding the staging process, along with the answers that you need:
Why Should You Hire A Certified Staging Professional® (CSP)?
Simple, you'll get professional results. Before we get down to the consulting, we will discuss your time-frame and budget. After that, we will arrive at your property to provide the staging consultation. From here we can prepare a cost estimate, subject to your approval, which describes the project plan, the scope of work, as well as, the costs - this includes accessory and furniture rental if needed.
What Happens During A Home Staging Consultation?
GEM Home Staging will go over the property with a fine-toothed comb, take pictures and offer a thorough, customized room by room report. This report will include recommendations with things that should be done, such as painting, de-cluttering, cleaning, maintenance, necessary repairs and updates to capitalize on the best return on your home investment.
What Happens If I Don't Stage My Home?
The selling price of the property will likely be lower. This could be thousands of dollars that you could lose out on. However, there is a better way: Staging. A well-staged home is designed to appeal to a broad spectrum of potential buyers. Getting your home staged before putting it on the market will connect you with your ideal buyers on an emotional level - maximizing your chances of selling your home for the best price.

Now that you've got the knowledge about what home staging is and why you need it, we strongly recommend that you contact us before a real estate agent. The importance of this is that we then have the time to get the house market-ready and provide you with great photos for the internet - 90% of buyers shop online before requesting a viewing from real estate agent.

Home staging is all about selling your home faster and for more. Before you pick up the phone to call an agent, the first step towards your dream sale is to schedule a home staging consultation. Gem Home Staging, your Certified Staging Professional®, is prepped, packed and ready to pencil you in – contact us today to book your spot.
Staging your property is cheaper than your first price reduction.