The Schwenker Team at McGarr Realty get it!  Staging a home to showcase all that it can be will help sell the home.
---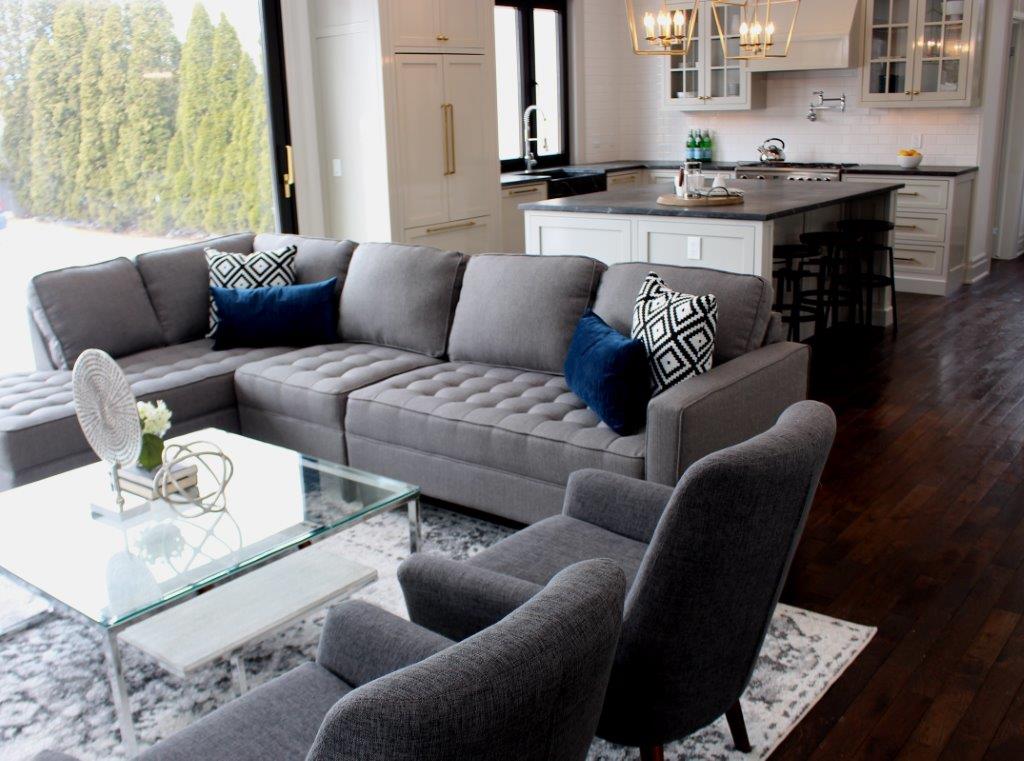 Staged with Elegance
This stunning custom built home in Niagara is Gem Home Staging's latest real estate staging project.  Our styling was very much dictated by the gold fixtures, lighting and the beautiful navy cabinetry.

We carried the navy colour throughout by using throw pillows, art work and furniture.  By adding touches of black, gold & silver it completed the showcase look.
Staging vacant homes helps your potential buyer visualize what their dream home could look like. Many cannot see beyond four walls and a floor when the property is vacant. 

For your private viewing contact The Schwenker Team at McGarr Realty 905.687.9229. Get a glimpse of this magnificent home by watching the video below:
---
Learn More with: "Home Staging: The Power That Sells Real Estate" - a collaboration of 14 home stagers.